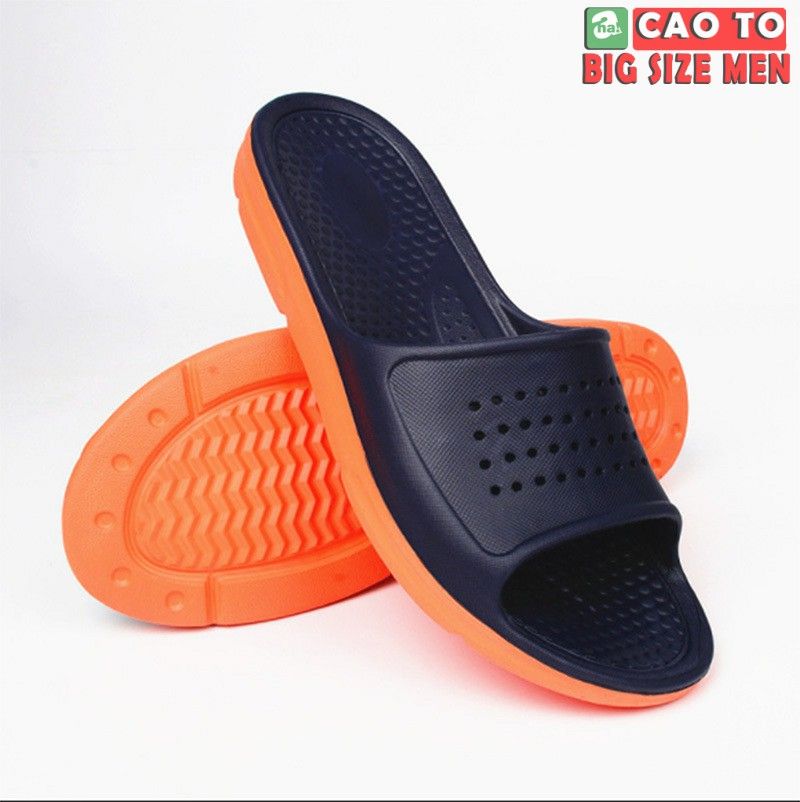 Extremely HOT !!! HYPIA WATERPROOF BIG SIZE sandals are available at AHA shop
-AHA CAOTO-
BIG SIZE MEN
I am proud because I am big.

You have big feet and you live in Vietnam where the average slippers are only up to size 43. You don't have many choices !?
DON'T WORRY AHA CAOTO CAN HELP YOU !
AHA CAO TO specializes in casual shoes from big size to big size-size slippers, size 44 sandals, size 45 sandals, size 46,47,48 sandals ...
When visiting AHA, besides being able to choose a pair of fashionable sandals, you will have to deal with the difficulty of finding large size slippers of European size.
You are looking for a pair of waterproof and comfortable sandals with oversized feet.
Try Hypia Waterproof sandals

Experience at AHA CAO TO with reasonable prices
As a shop specializing in supplying big size shoes and oversized feet, today the new shop offers a
breathable
Hypia Waterproof
product
including 2 colors: gray and orange, Shop Aha first time for you. Goods opportunities to experience reasonable prices.
- With features such as waterproof, breathable to help wet feet dry quickly, go sandy beach on the foot, ... Shop Aha proudly presents to you the latest model with WATERPROOF - AIRY at AHA SHOP. Do not be too inferior to your oversized feet, AHA will help you more confident in front of the crowd and friends.
- The purpose of the Shop is to wish customers to know the shop with quality products and the opportunity to experience beautiful, durable and comfortable products with your oversized feet.
---
HYPIA WATERPROOF NAVY ORANGE SANDALS BIGSIZE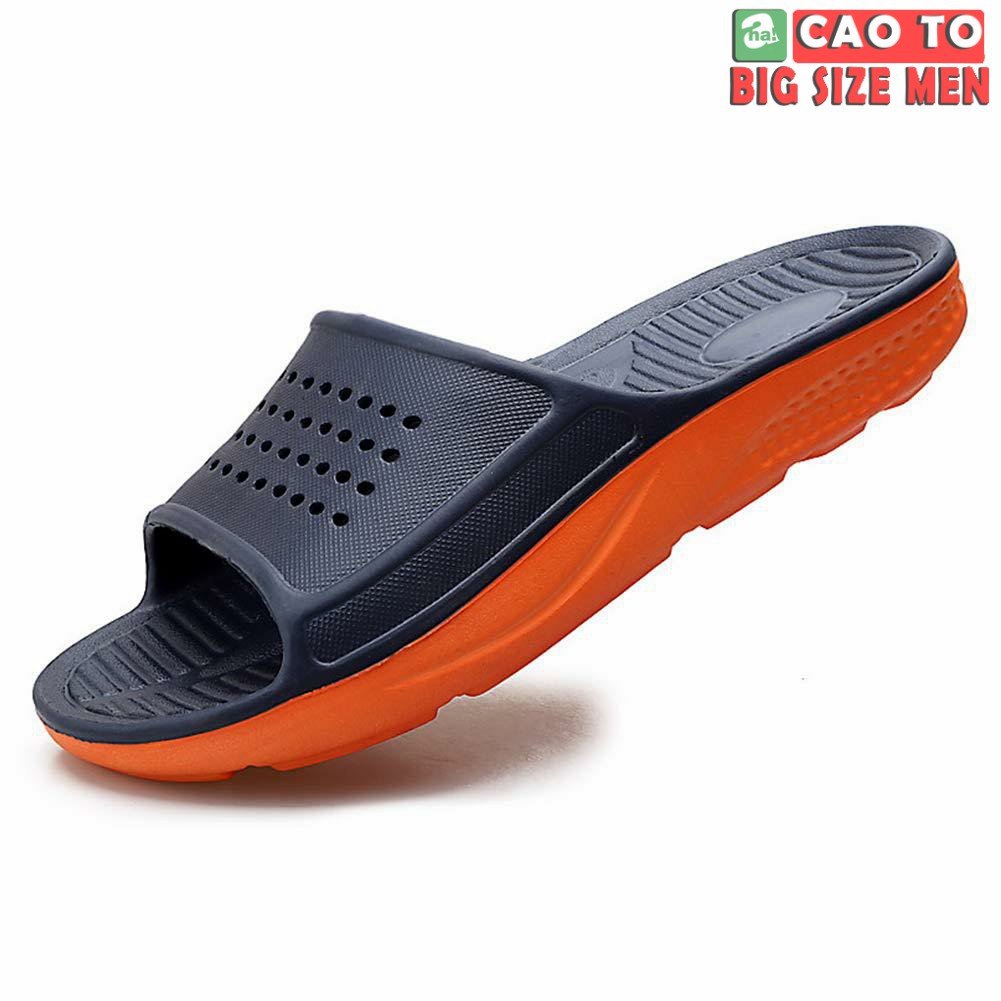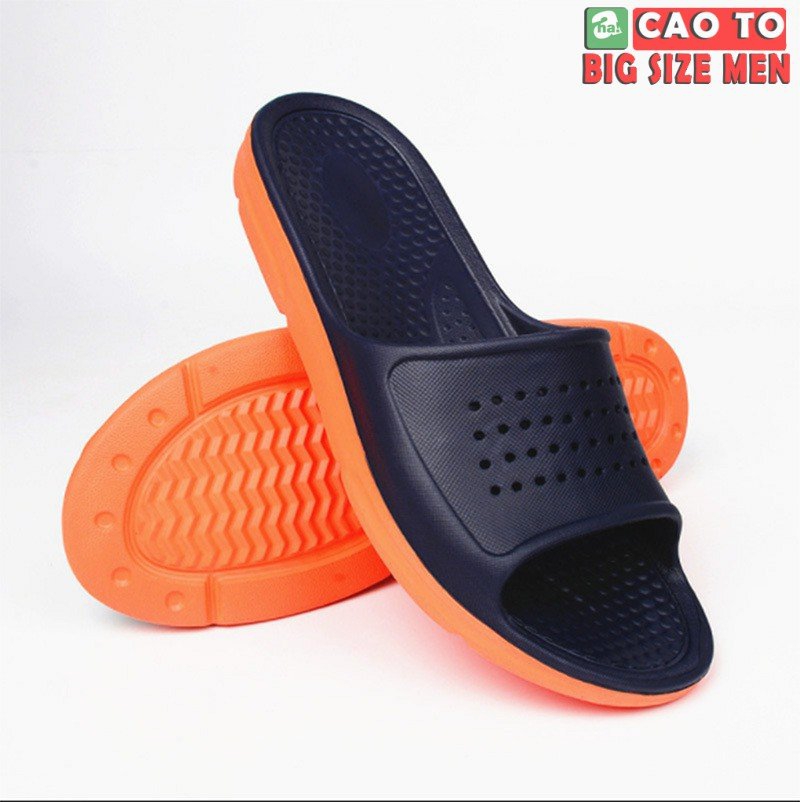 COMFORT + WATERPROOF + NO GLOVES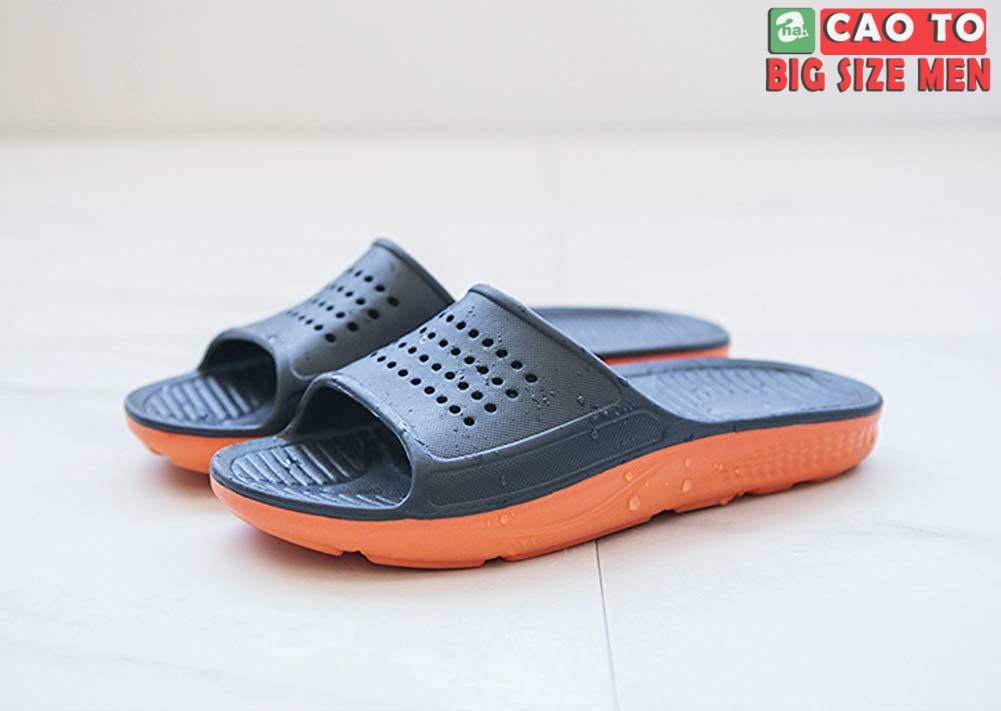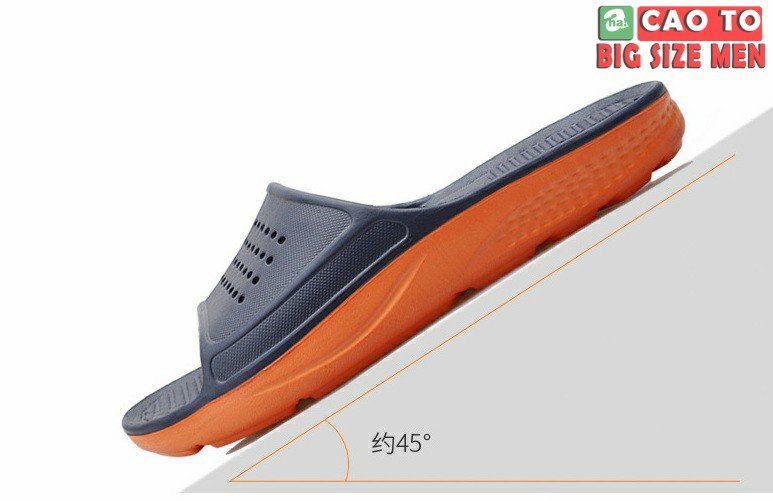 Good grip - Anti-slip with a variety of surfaces
THE REASONABLE PRICE IS ATTRACTIVE
EASY COMBINATION FIT FOR EACH OUTFIT YOU NEED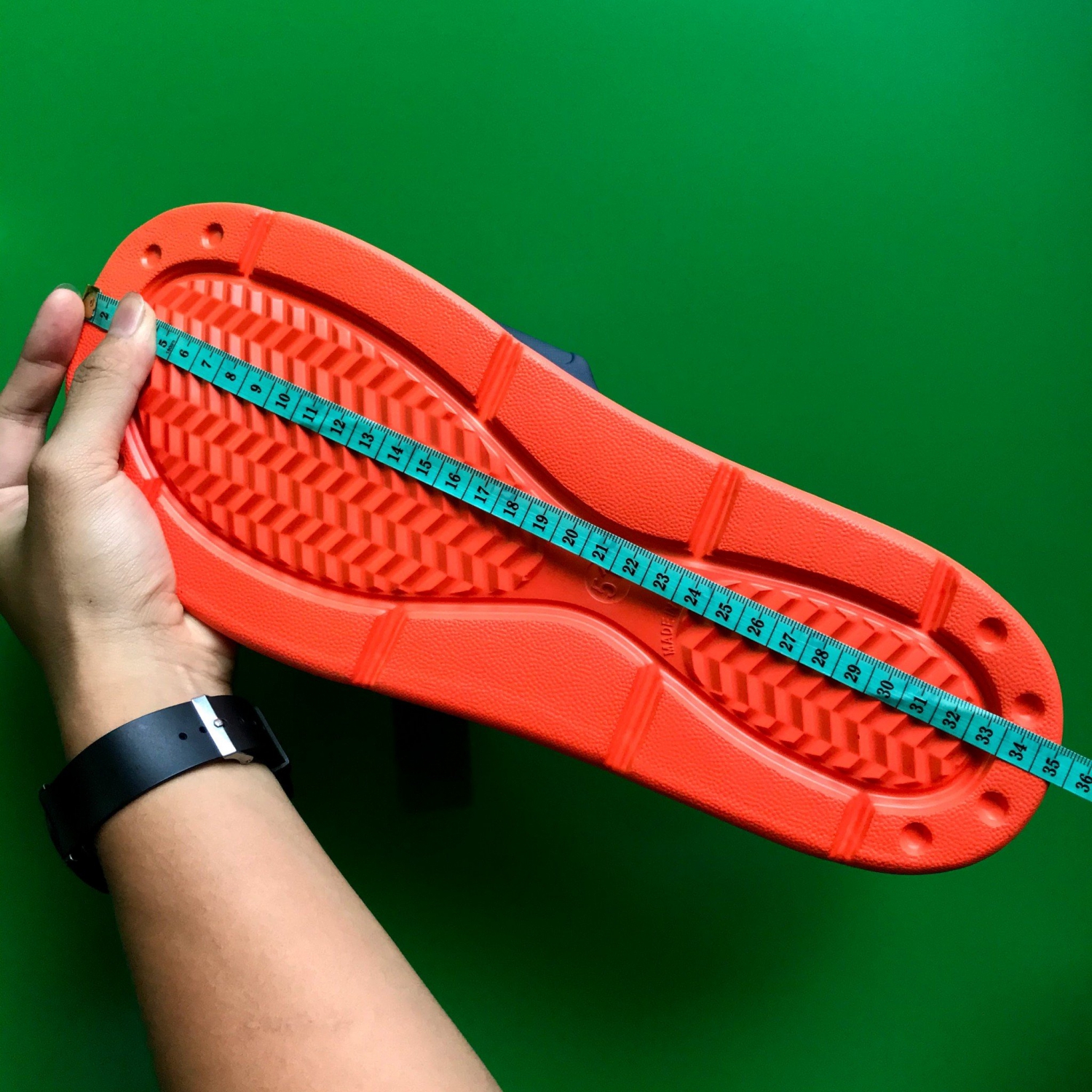 The maximum length of these sandals is big size to 51 EU, corresponding to 35cm, which is too comfortable for super big feet.
The sizes of sandals include 45-46-47-48-49-50-51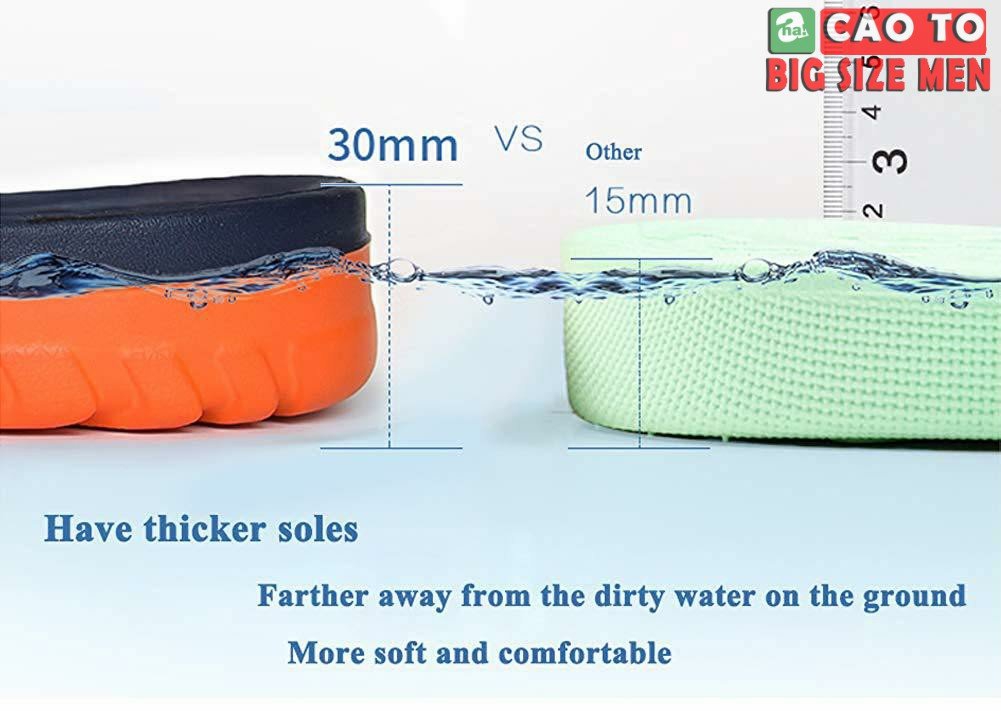 Hypia sandals with high soles advantage help you to go rain without fear of foot odor !!!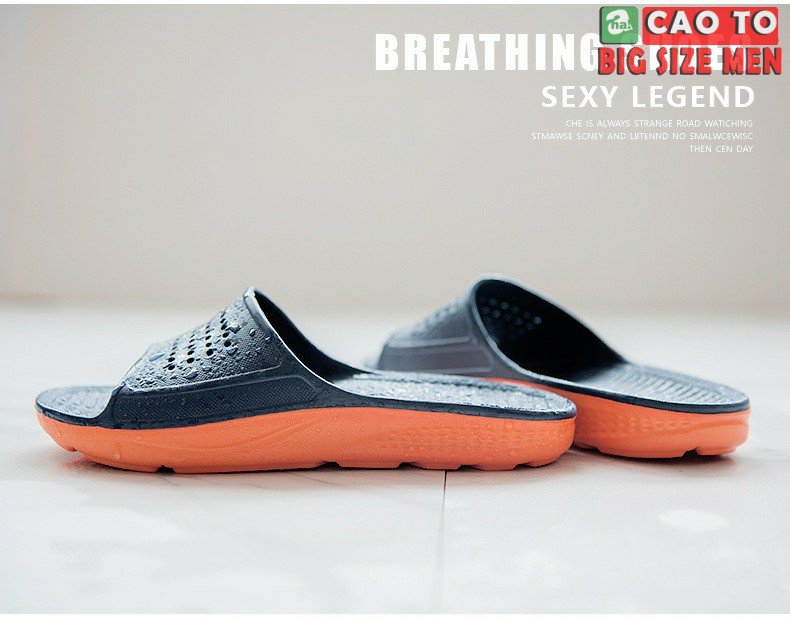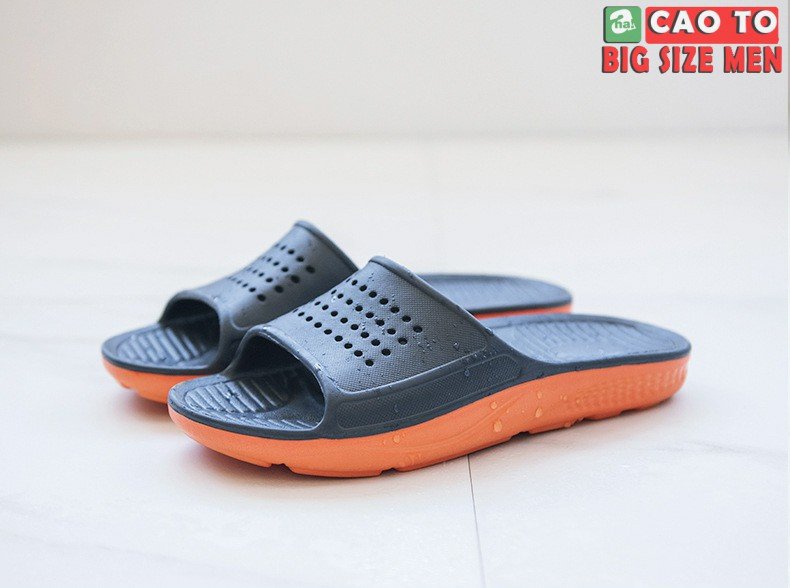 Hypia helps keep your feet wet even dry for 10-15 minutes
This is awesome, isn't it !!!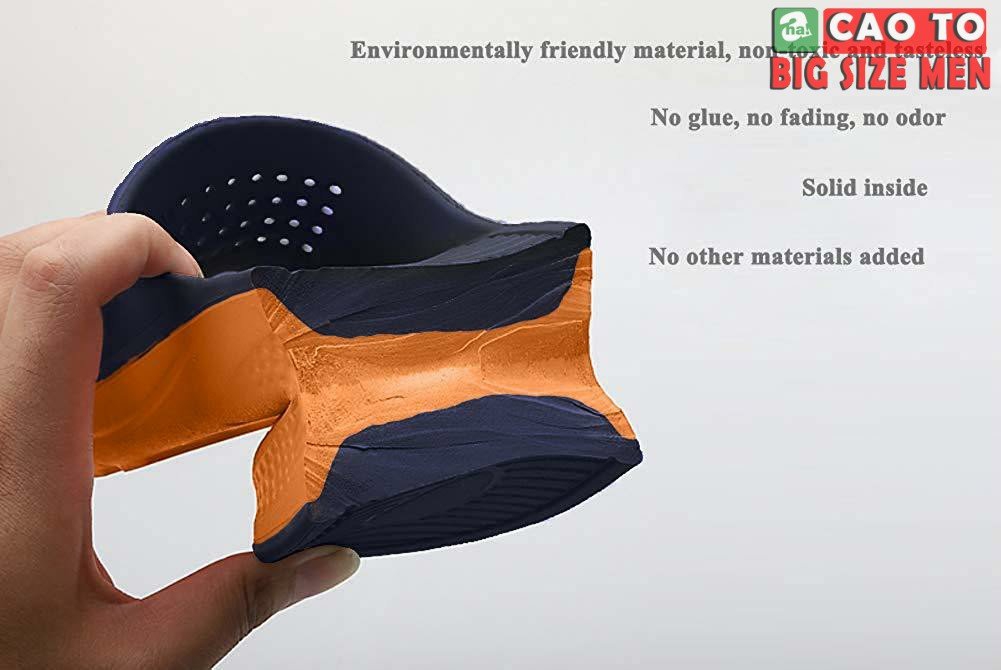 Environmentally friendly material, standard product !!!
---
HYPIA SANDALS BLACK GRAY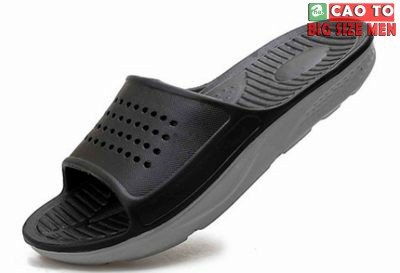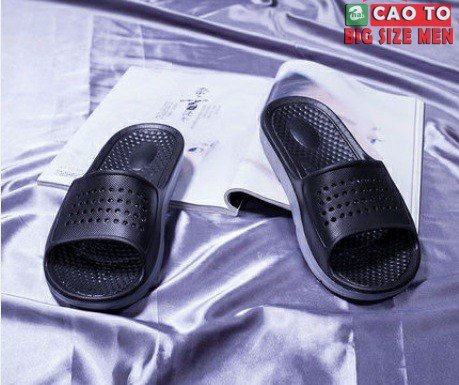 Gray Soles Black
FASHION + COMFORT+ BIG SIZE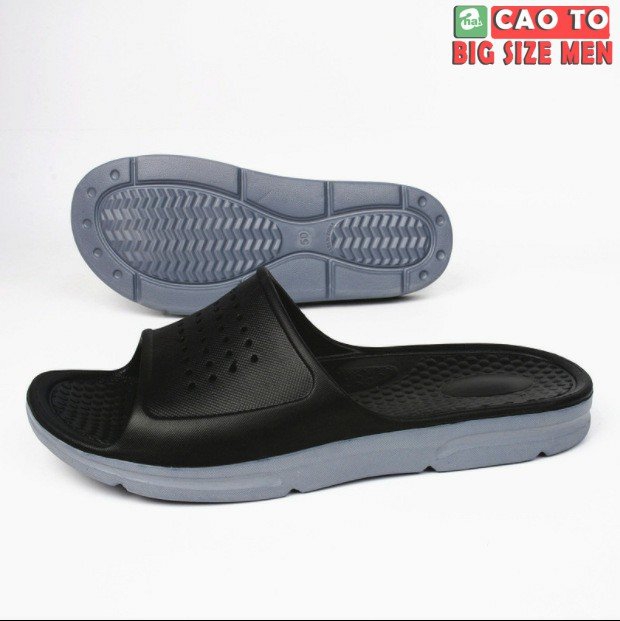 Are you a beach lover?
But it felt uncomfortable when going to the beach when the sand came back to my feet
Don't worry Hypia sandals will keep you from sanding your feet
Option 1 for your oversized foot !!!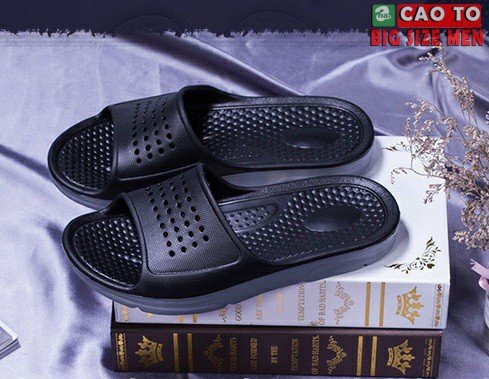 The foot contact surface has large and small particles that help the foot feel relaxed
ESPECIALLY HYPIA FOIL helps keep your feet away from pain when you walk in.
QUALITY IS NOT IDEAS !!!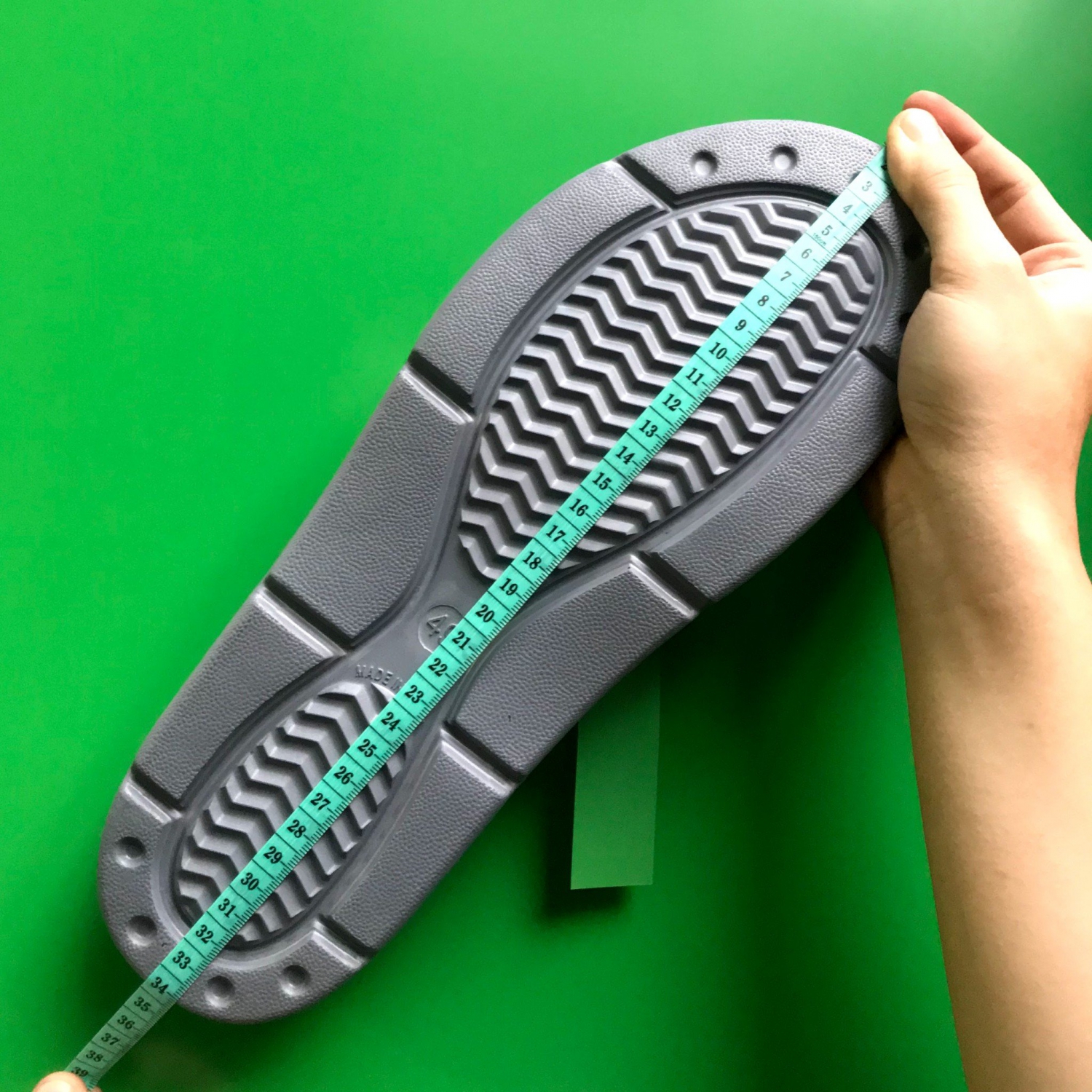 HYPIA sandals are also a sample of sandals with super-wide horizontal form, which is super comfortable compared to other types of casting sandals
---
---
DO NOT FORGET TO LEAVE PHONE NUMBER AND ORDER INFORMATION BELOW.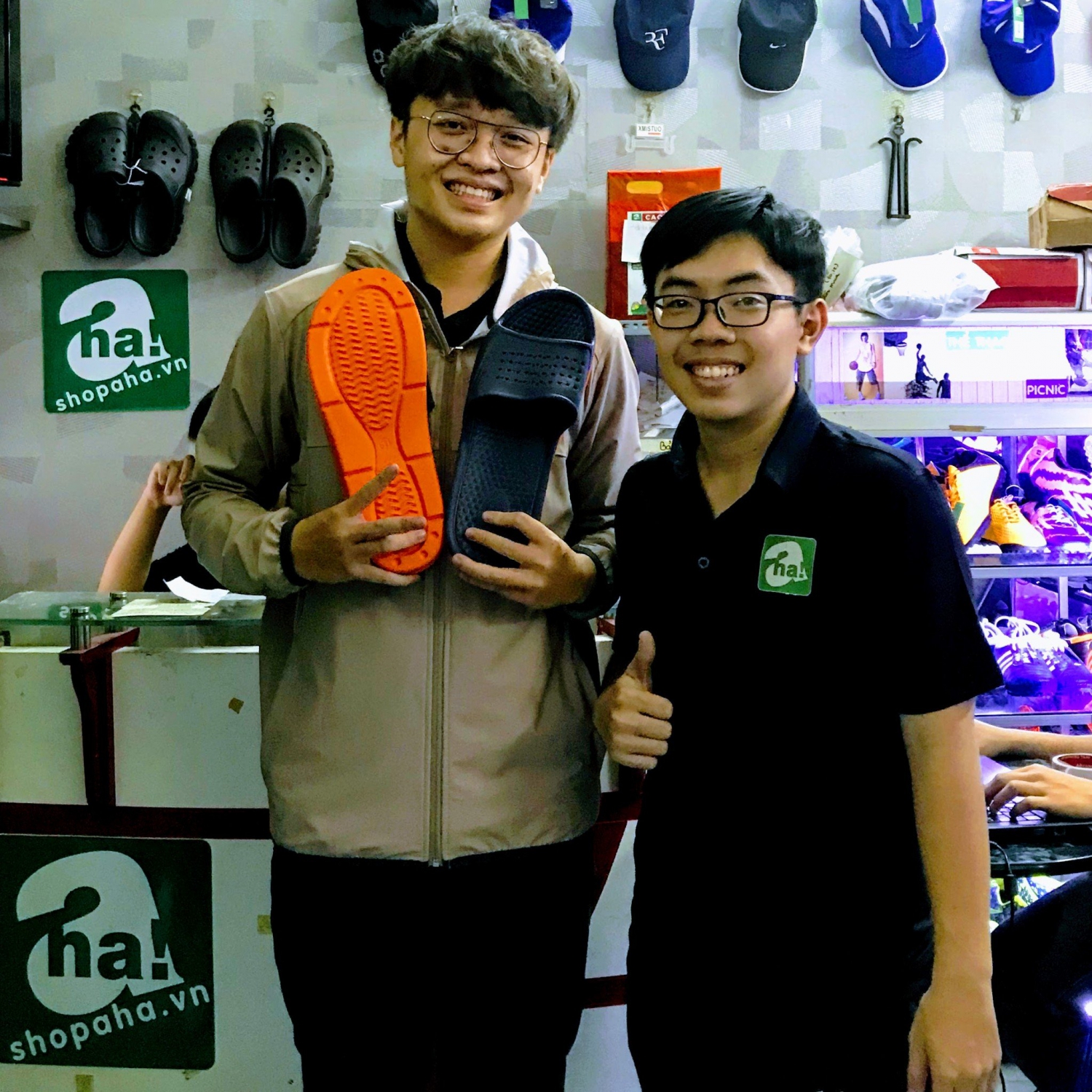 Big size customers are assured of shopping at AHA CAO TO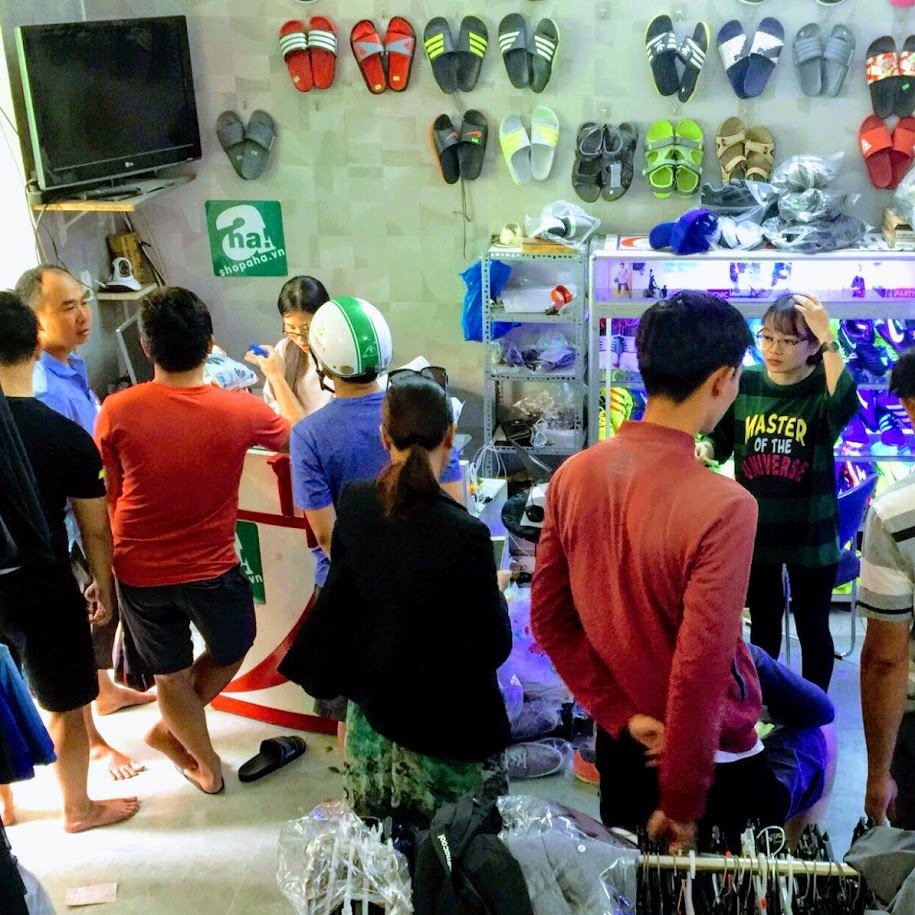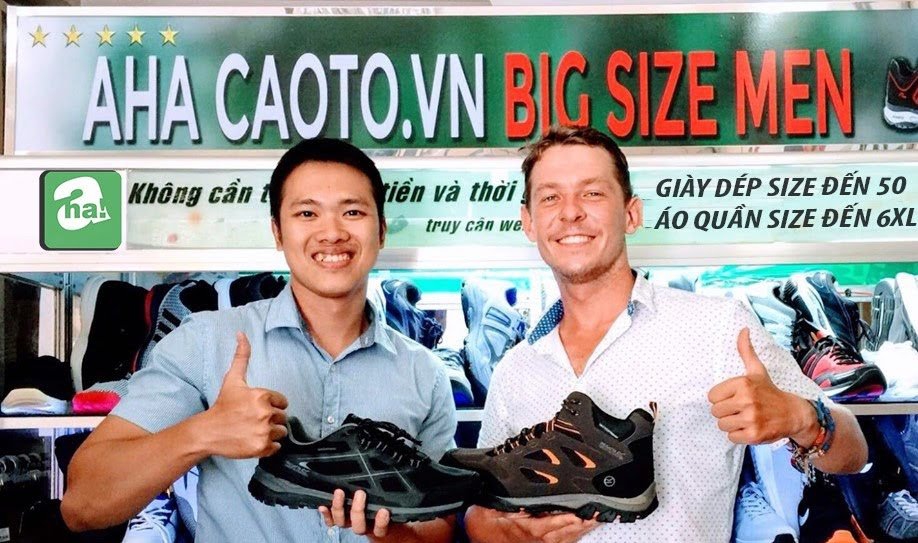 ---
Basic Foot Size Guide (2 ways).
Hello reader, I am an AHA administrator
I'm sure of this: D, when you look to Aha, you must be the ones with foot size about [27cm, 28cm, 29cm, 30cm, 31cm, 32cm, 33cm] or even bigger ones. Right !!!

Big feet and large sizes can also be a disadvantage for us to buy large shoes, especially for daily activities or tasks, including going to school, going out or even going to work. is a typical example. But do not worry, come to AHA, we no longer have to worry or inferiority about the problem of finding a pair of slippers, also known as big size sandals whether size 45, size 46 or 49 for example. I'm big, I have to be proud <3 !! AHA CAOTO will respond to you !!

In addition to the detailed images of oversized sandals above, Aha also wants to send you some more information about the issue of Shoe Size or Foot Size in general, I think many of you will know in advance. What is my foot size or shoe size?
However, because there are some friends who have not bought a lot of shoes or for the first time searched for an online product for the first time, I will update a bit about the size of the foot, shoe size or size. basic foot size so that you can easily visualize and make selecting and ordering more convenient and easier.

Here are the Basic size measurement methods for big-footed people (size 45,46, 47, 48, 49) (reference):

Method 1: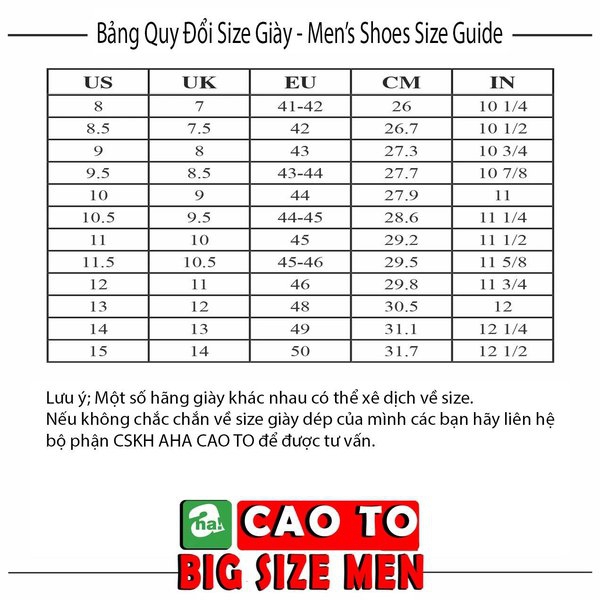 Method 2:
If you are uncomfortable or have a 30cm ruler to accurately measure foot size, you can measure this way:
- Tools: only 1 A4 paper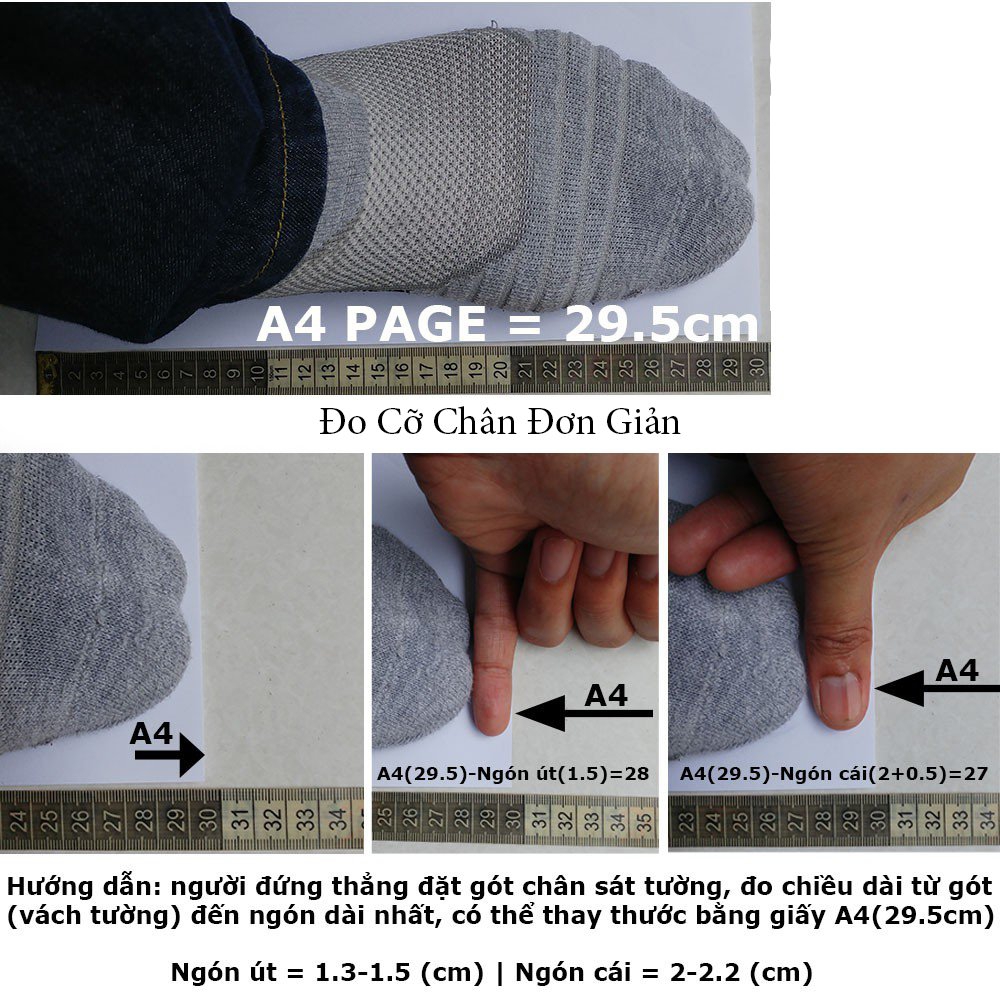 Photo source: Thanh
As Aha mentioned above, the above 2 ways are just greedy. You should still actively contact the seller anywhere to help facilitate the selection of large fashion bata shoes that I love as well as the size to fit my feet offline.
---
Warranty support and purchase policy
+ Product warranty within 12 months
+ Collected delivery nationwide
+ You are supported for second delivery if the first delivery fails.
+ Customers can check the product and then pay
+ Support return products within 7 days if the product is defective or not fit
Aha development orientation:
1. Quality Priority : Currently, in order to compete on the Internet, online shops often import poor quality goods but take very eye-catching pictures to sell / deliver online in the form of "Eat At A Stomach". Aha is the first priority in choosing very carefully suppliers and partners producing prestigious products. Aha customers will no longer have to use poor quality products and the price is not good anymore.
2. After Sales Service : All products purchased at the shop are warranted, discount coupons for patrons. At the same time always fix errors, support problems for customers quickly and completely.
3. Reliability : During the operation of Aha, has a rich experience in making products since 2008 and will continue to be a top trusted address for customers.
Aha's business philosophy is "putting product quality criteria first, customer satisfaction is the goal of Aha store's development orientation."
---
Contact Info
Aha Tan Binh : 96 Le Trung Nghia, Ward 12, Tan Binh District, Ho Chi Minh City (old number: 132/11 Hoang Hoa Tham). Instruction: At the beginning of the road is The Coffee House (132 Hoang Hoa Tham), go straight about 90 meters to the shop.
Aha Tan Phu (currently under repair)
Hotline: 093.86.89.184 - 0982.078.510 - 028.6653.9009 (desktop), Support Zalo throughout the working time.
Website : https://ahacaoto.com/
Fanpage : https://www.facebook.com/ahacaoto/
Shop is always actively supporting you extremely quickly and enthusiastically, if you have any questions do not hesitate to Message or Call the Shop directly.
Note: Aha constantly updates new product models. If there are convenient conditions, do not forget to visit the shop directly for reference or if you are far away, do not hesitate to message via fanpage. Customer care department will support you.
DO NOT FORGET TO LEAVE PHONE NUMBER AND ORDER INFORMATION BELOW.